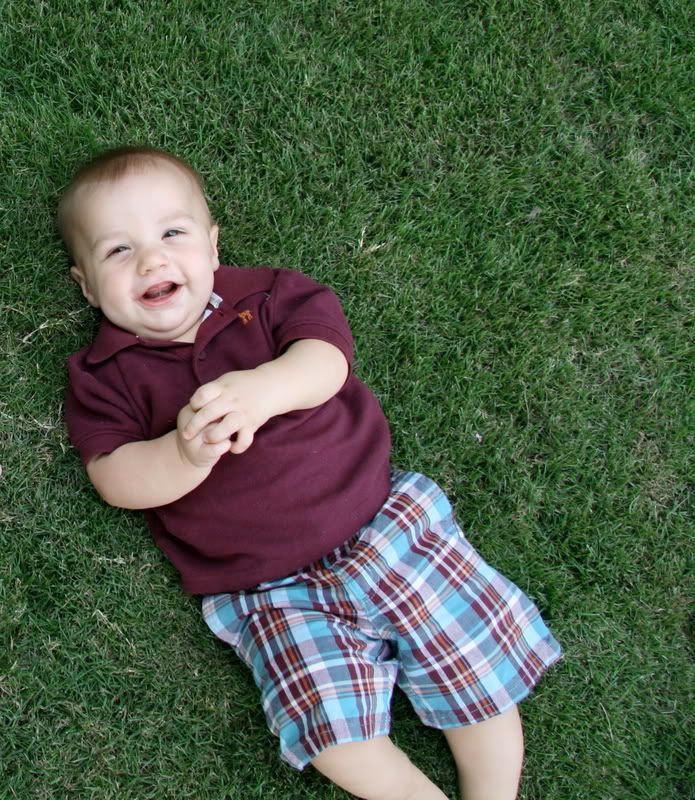 Camden is feeling so much better these days. He has been actively teething for 2 months. His left central incisor has finally popped through!!! He seems to be so relieved.
Last weekend, we got to meet some friends of ours from Nashville. We had a wonderful day, chatting, and letting the boys play a little. Karen was so sweet to take some pictures of Camden for me. Thank you, again!
Not much else new going on around here. Just waiting for autumn, and cooler weather.